Profile
            Golden Forest (Group) Co., Ltd. is a comprehensive enterprise, which integrates international trade, international logistics, hospitality industry, construction industry, commercial concrete production, lightweight steel structure processing, and large-scale steel structure production and installation, modernized factory building construction, etc.
            Mr. Lin Huichun, chairman of Board of Directors and general manager, commits himself to leading corporate teams to exploit the market in Myanmar by adhering to the principle of "Be a sincere man, and do the honest work." Subsidiary "Golden Forest Construction Co., Ltd." engages in production of large-scale steel structure and complete designing of factory building, undertaking contracted building projects and international trading of related building materials. "
Aura International Co., Ltd.
", with its outstanding hoisting capacity, focuses on stirred concrete and prefabricated concrete slabs and floor tiles that are mostly used in buildings, baffle walls, paved roads. "
New Oia Hotel
" commits to hosting foreign and domestic business travelers that visit Mandalay.
            Golden Forest (Group) Co., Ltd. headquarters in Yangon and set branches in Naypyitaw, Mandalay, Monywa and Bago. Each project site in Yangon has designated stationed unit. Now, we have a team of more than 500 employees, more than 60 foreign and local draftsmen, architects, and engineers, and various large-scale engineering equipment. Company's assets in hand is worth 20 million US dollars. We mainly engage in constructing factory building. We are a gifted builder that has a complete business chain of product development, prospective design, steel structure manufacturing, and project contracting and construction quality management readily available for factory, road and bridge constructions. With engineering conscience, always targeting on the high quality products, we have operated many projects in Myanmar, and have won a good reputation and brand image.
Since its entry in Myanmar in 2012, Golden Forest (Group) uphold the attitude of customer-oriented approach. Our efficient service and accurate construction always meet the need of the customers. We are recognized and praised by both new and old customers from Monywa, Mandalay, Naypyitaw, Bago to Yangon. Our projects from all parts of Myanmar have made great contribution to different industries of Myanmar in constructing factories and bases. Moreover, we are unanimously taking part in public welfare activities, that won us many honorary awards and recognitions from government at all levels.
            Golden Forest (Group) Co., Ltd. and its subsidiary
Aura International Co., Ltd.
was lucky to take part in the construction of the Letpadaung Copper Mine Project. We started from scratch, and never ignored the trifles. From fencing and side ditch excavation to the construction of large steel structures and office buildings, and then to the campsite construction for Myanmar workers and security guards, we put down-to-earth effort to mark every step. We gained the consistent praise from Myanmar Wanbao Mining Copper Ltd. We have successively undertaken 25km fencing project, sewage treatment station project, canteen construction project for Myanmar workers, campsite construction project for Myanmar employees, campsite construction project for security guards, office building project for SK mine, small-vehicle maintenance workshop construction project,  office building project for Chinese staff, recreation theatre construction project for Chinese staff, road construction project in Chinese staff's campsite, construction of purified water production unit, construction of parking lots, and so on. Moreover, the company also invested over 1 million US dollars in introducing Japanese technology and built a 40000 square meters plant that has the annual capacity of producing 80000 cubic meters of fabricated precast concrete planks.
            With a vision of "Setting foot in Myanmar, looking into ASEAN", Golden Forest (Group) Co., Ltd. makes a lot of friends, gather all the experts from administration and construction fields. We initiates win-win cooperations and improves the quality of administration and services. We aim to serve Myanmar people with the latest technologies, the best quality products, the finest services and the most eco-friendly concepts. Our objective is to establish a flagship team of experts that possess international standard skills, craftsmanship and quality in construction industry.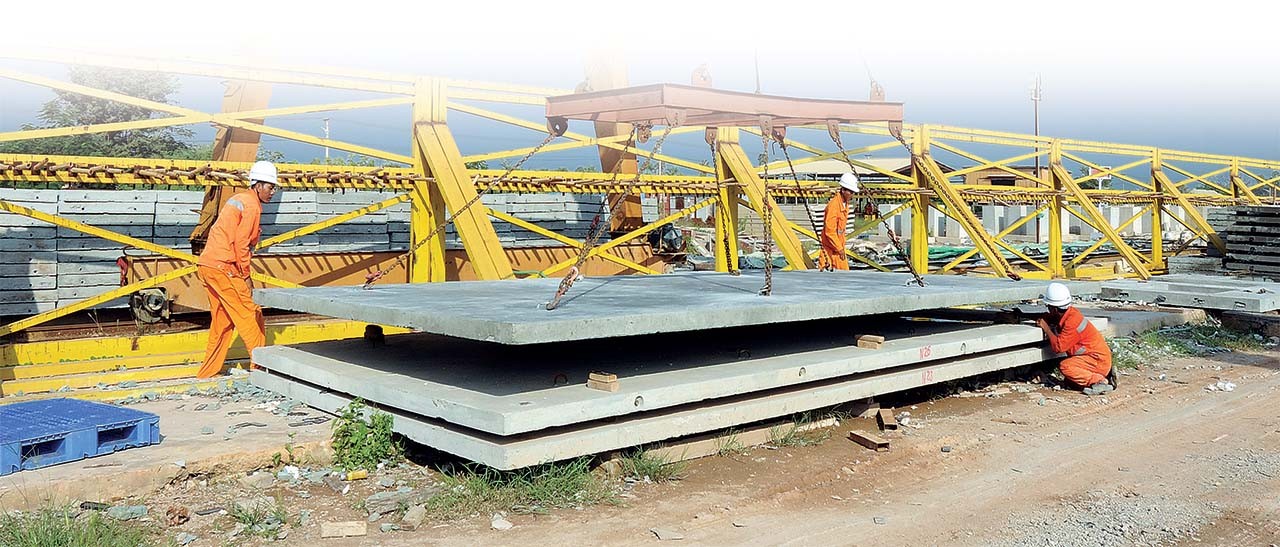 ​​​​​​​